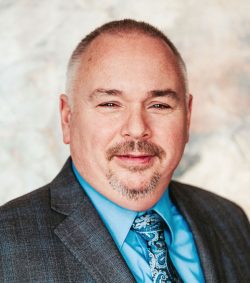 George E Langdon IV is the CFO for Crystal Clear Finances and a key business strategist for their clientele. George brings practical guidance, insight and first-hand business experience gained over the past thirty-five years. From CEO to Consultant to CFO, the continual request for his C suite experience brings confidence to business owners and tax strategists.
Originally intent on engineering, George began his business journey unexpectedly with the passing of his step father and the inheritance of the family business. With limited liquidity and multiple challenges, George met the challenge by doubling the business within a three-year time frame. His skill set to identify and implement growth strategies allowed the business to succeed.
Adapting with the times, George navigated from the family grocery delivery service to auto transportation and delivery. Using the same proven skill sets, he launched a new business and created an avenue for numerous business owners to remain solvent during the 2009 auto industry bankruptcies. He was hired consistently to review and advise on management issues and conduct trainings for increased production.
In addition to business consulting, George purchased a tax planning franchise as an avenue to provide insight for business owners in regards to revenues that were being lost unknowingly and unnecessarily to taxes. He believes that creating tax efficient strategies for personal and business situations places business owners and individuals back in control of their finances, instead of the government.
As a resident of Albany County since 1972, George remains community focused and serves as Treasurer for his local church and their local not-for-profit organization which focuses on providing a financial assistance for lower income families through low cost food, clothes and furnishings.
In addition to his faith-based commitments, George embraced his patriotic responsibilities through his services as a Town of Coeymans councilman. During his service, he helped successfully negotiate PILOT programs with LaFargeHolcim and Port of Coeymans. In addition, he consolidates services by merging our local emergency services dispatch with Albany County.
Business, Finance, Faith and Patriotism are key interests you will find George pursuing on a daily basis. In addition, he enjoys sailing and time with his wife, Crystal, and their three grown children.