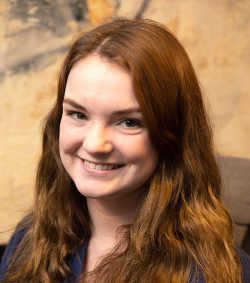 Emilee Tulip is the newest member to the Crystal Clear Finance team and a welcome addition! Her background in banking and finance combined with a desire to serve, allowed a smooth transition and solidified her position on the team. Graduating from the University of Albany with a minor in business, Emilee understands the business dynamics and the priority of serving the client. Her dedication to meeting every need with quick and thorough response allows clients to experience continued confidence.
Whether it is questions on login, paperwork or how to access their account, clients enjoy Emilee's caring demeanor and attention. Her attention to detail helps bring the solution and peace they need.
A fun loving and adventurous individual, Emilee spends her winter weekends skiing the upstate mountains whenever possible. When she is not skiing, she is exploring ideas for travel outside the United States.